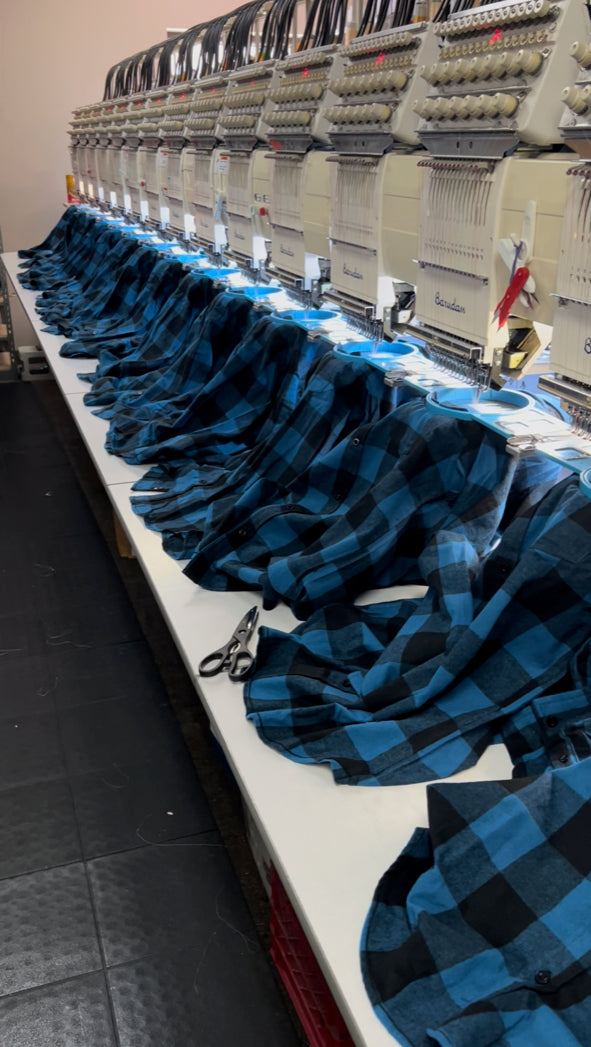 Custom Embroidered Aprons
Discover the art of custom embroidery with Advon, your premier source for personalized embroidered aprons. As a leading contract embroidery shop, we specialize in creating stunning designs that transform ordinary aprons into works of art. With our state-of-the-art machinery and extensive experience, we can handle high-volume orders efficiently. We ensure timely delivery without compromising on quality.
Learn More
At Advon, we offer a seamless process that starts with your vision and ends with a beautifully embroidered apron. Simply submit the image you want to decorate along with the desired quantity. If your image isn't already digitized, don't worry - we can take care of that for you through our trusted partners, ensuring every detail is captured accurately.

Our pricing system is transparent and based on stitch count and the quantity of garments. We will provide you with an estimate based on the stitches required to complete your design. Throughout the process, our dedicated team will be in constant communication, addressing any pricing questions or concerns you may have. Contact our friendly team in Minnesota or give us a call for personalized assistance.

Once the garments are ready, whether sourced by us or provided by you, the project enters the production phase. Our skilled operators set up the machines and meticulously decorate each apron, following specific instructions tailored to your project. Quality Control ensures every detail meets our high standards. Your order is then carefully packed for pickup or shipping.

Conveniently serving the Minneapolis metropolitan area, our Maple Grove location is where you can collect your order personally. We can also arrange for third-party shipping to bring your finished product to your doorstep. The moment you receive your order, you'll be delighted to showcase your new personalized apparel, created exclusively for you by Advon.

To provide accurate estimates through our online system, we require the stitch count of your design. To help you get started, we offer a standard T-shirt for stitch count assessment, with the option of  a single sample piece for $30. Contact us today for more information and let us bring your vision to life with our exceptional custom embroidery services!