Advon Inc
Regular price
Sale price
$28.95
Unit price
per
Sale
Sold out
LG EYE BALLPOINT 100/bx

102-75-B
These large eye Madeira needles have round shanks and are used with high speed commercial embroidery machines.

Manufactured by Groz-Beckert®, these needles are designed for use on high speed commercial embroidery machines. The extra space in their large eye makes them easier to thread. The average life span of a running embroidery needle is 8 hours. Change your needles regularly to avoid thread breaks. Fewer thread breaks will result in less down time! Skipped stitches are generally caused by a worn-out needle eye. Conveniently packaged in 10 break-apart trays. Flip open lid allows for the removal of 1 or 2 needles at a time. Fits most commercial embroidery machines.

 Specifications:
#75/11 embroidery needles
Ballpoint (SES)
Industrial round shank
Large Eye-DBxK5
100 per box
Use with these threads:
Classic Rayon #40
Classic Rayon #60
Classic Rayon #30
Polyneon #40
Polyneon #60
Frosted Matt #40
Polyester CR #40
Fire Fighter #40
FS Metallic #50
FS Metallic #40
Recommended for:
Knit fabric
Lightly woven fabric
704862
021075HR
B57178 AH
Share
View full details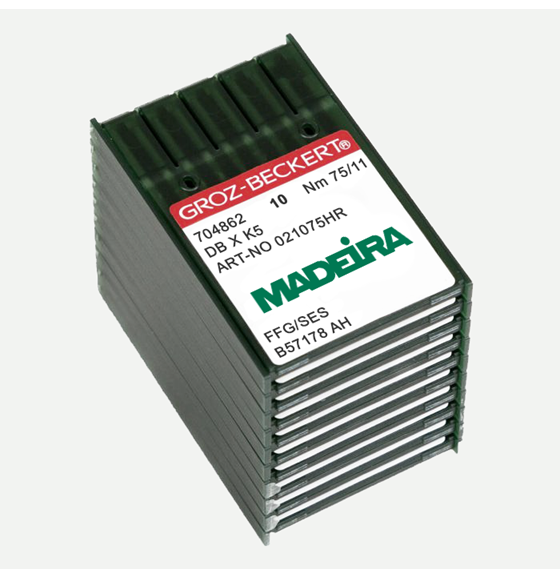 Explore Unlimited Possibilities With Custom Embroidery
CREATIVITY EXPRESSED LIKE NEVER BEFORE
High Quality

The finest raw materials available

Exclusive

One of only 7 distributors of Madeira Thread

Innovate

Most state-of-the-art manufacturing process

Unlimited Creativity

Seamless experience with quality products
Featured Collections
YOUR ONE STOP SHOP FOR YOUR THREADING NEEDS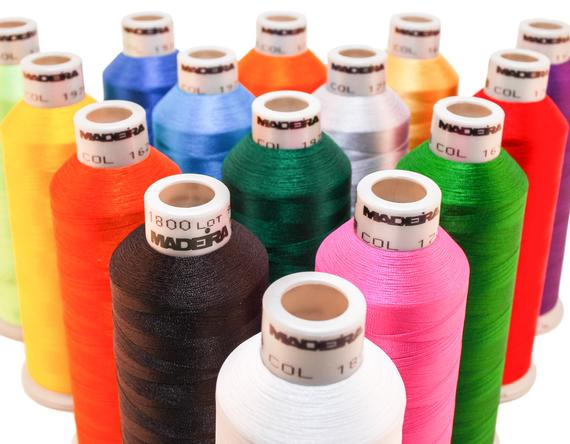 Rayon Thread
Madeira's Classic Rayon machine embroidery thread is known worldwide for its high tensile strength and excellent glossy luster. Perfectly suited for embroidery on high-speed commercial embroidery machines.
Shop now

Polyneon Thread
Madeira's 100% polyester machine embroidery thread, Polyneon is constructed of a specially developed raw material which eliminates looping, puckering and virtually all thread breaks. Suitable for almost any embroidered application, extremely durable and smooth running.
Shop now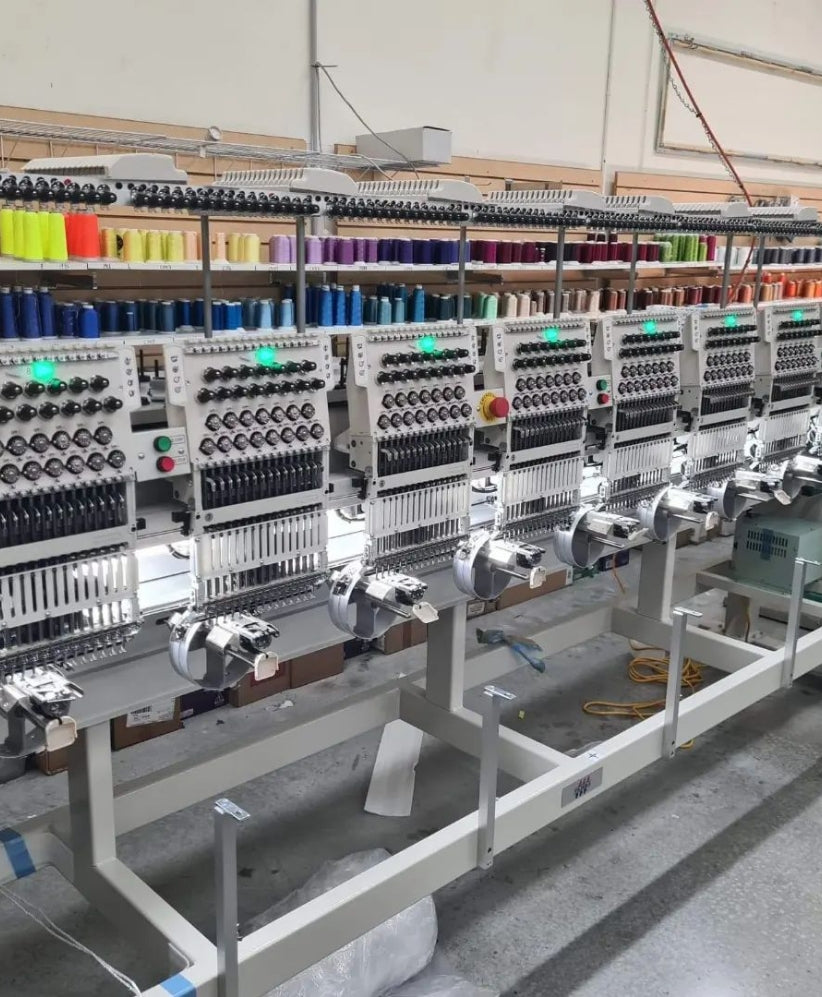 Metallic Thread
Introduce another one of your collections. Describe some of its benefits to encourage your customers to explore more.
Shop now