Madeira
Regular price
Sale price
$12.59
Unit price
per
Sale
Sold out
Rayon #40 | 5500 yard
#910-1173 5,500 yard cone of #40 weight Autumn Gold Rayon machine embroidery thread.
Madeira's 100% eco-friendly viscose rayon embroidery thread runs exceptionally well on high-speed multi-head embroidery machines and semi-pro home machines. The super soft nature of Madeira's Classic Rayon embroidery thread ensures minimal loop formation and protects moving parts such as needles and cutters from wear. A soft hand is maintained, even with high stitch count designs.
Known worldwide for its high tensile strength and glossy luster, Classic Rayon is the ideal embroidery thread for all types of embroidery.
Digitization: Average 4.0 density 
Recommended Needle: #65/9 or #75/11
Share
View full details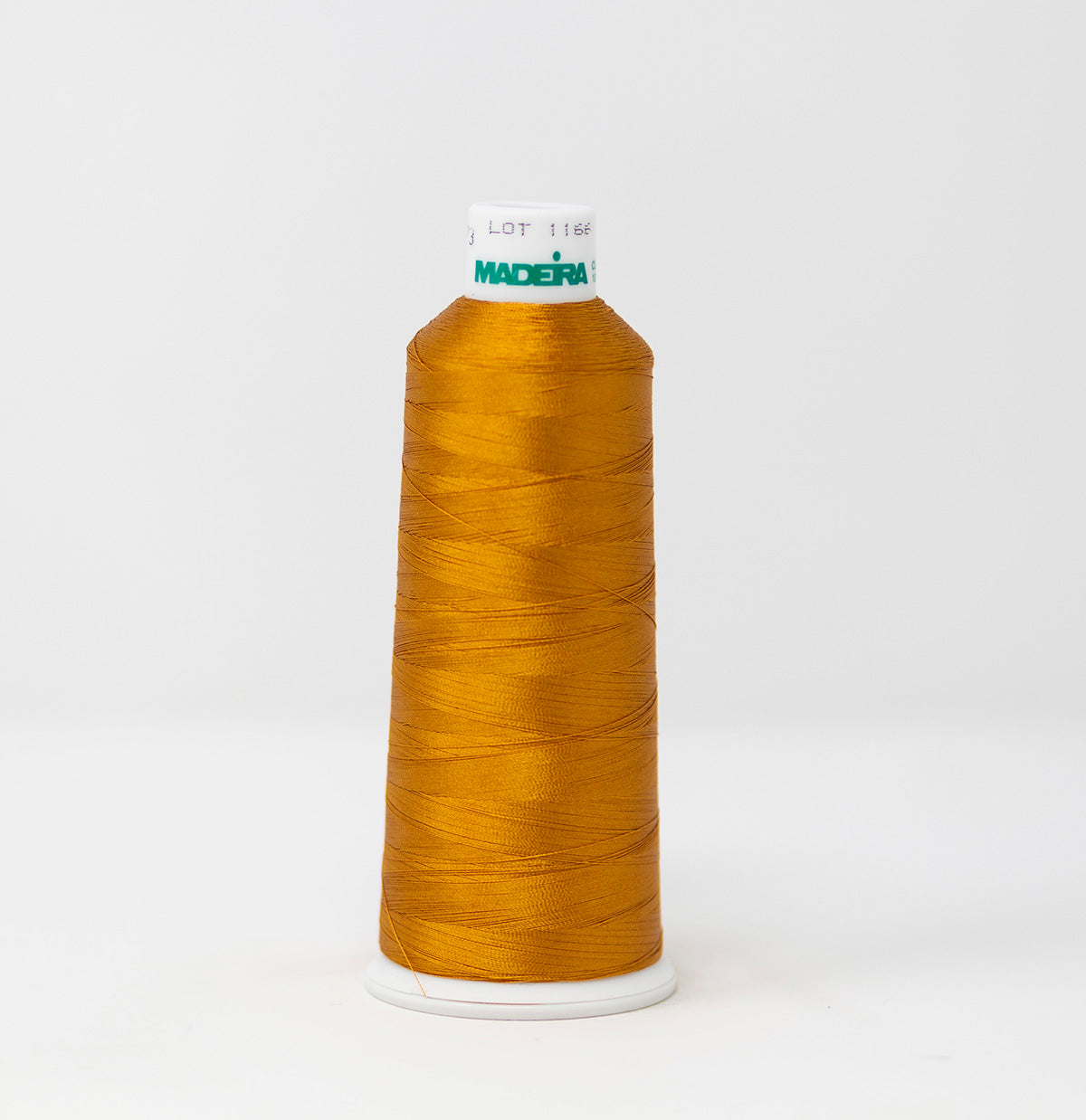 Explore Unlimited Possibilities With Custom Embroidery
CREATIVITY EXPRESSED LIKE NEVER BEFORE
High Quality

The finest raw materials available

Exclusive

One of only 7 distributors of Madeira Thread

Innovate

Most state-of-the-art manufacturing process

Unlimited Creativity

Seamless experience with quality products
Featured Collections
YOUR ONE STOP SHOP FOR YOUR THREADING NEEDS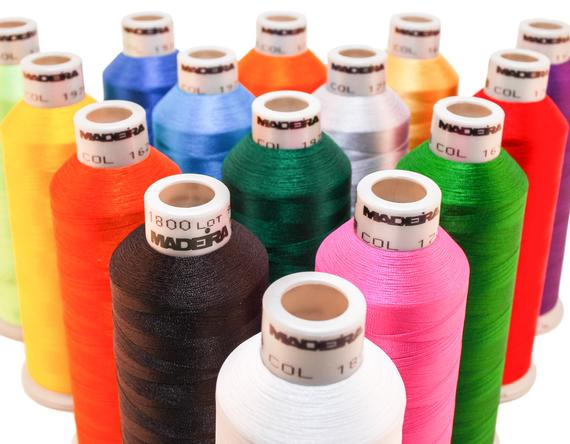 Rayon Thread
Madeira's Classic Rayon machine embroidery thread is known worldwide for its high tensile strength and excellent glossy luster. Perfectly suited for embroidery on high-speed commercial embroidery machines.
Shop now

Polyneon Thread
Madeira's 100% polyester machine embroidery thread, Polyneon is constructed of a specially developed raw material which eliminates looping, puckering and virtually all thread breaks. Suitable for almost any embroidered application, extremely durable and smooth running.
Shop now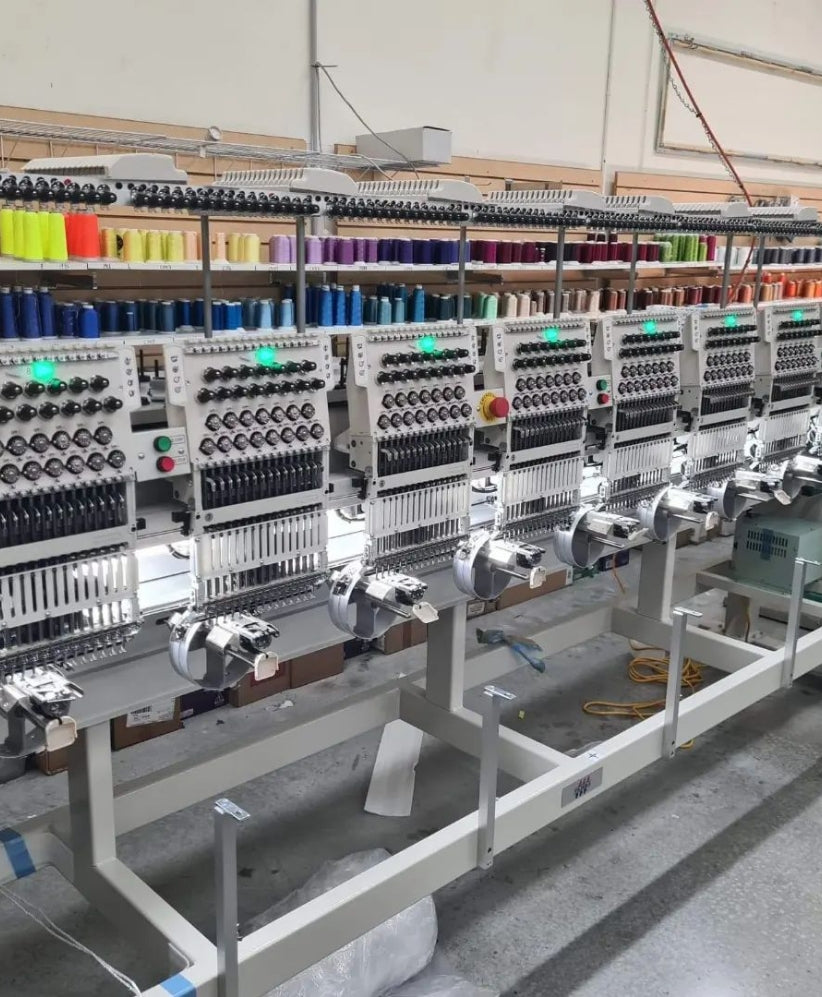 Metallic Thread
Introduce another one of your collections. Describe some of its benefits to encourage your customers to explore more.
Shop now